–
Volume 1: Misc. Ads & Companies
Volume 2: Weight, Variety & Image
Volume 3: Oversized Cuts & Barrel Ends
–
A 3 volume specimen collection from the Hamilton Wood Type & Printing Museum related to agriculture shipping & commodification. The largest, Volume 3, is a loose print portfolio featuring barrel ends and other large packaging specimens pulled from engravings in the HWTP collection. The other two volumes are pamphlets. Volume 2 includes cuts and smaller engravings for Weight, Variety & Image, while Volume 1 includes cuts for Misc. Ads & Companies.
Materials were curated from the Museum's collection, photographed, printed, and scanned then catalogued into physical specimen books seen here and as digital specimens complete with a corresponding Excel archive including notes on the conditions of each block.
Both the digital and physical creation of these specimens books allows for this particular part of print history to be more readily available to other scholars or artists working in this field.
This work was made possible with support from the TRANSIT Residency Program.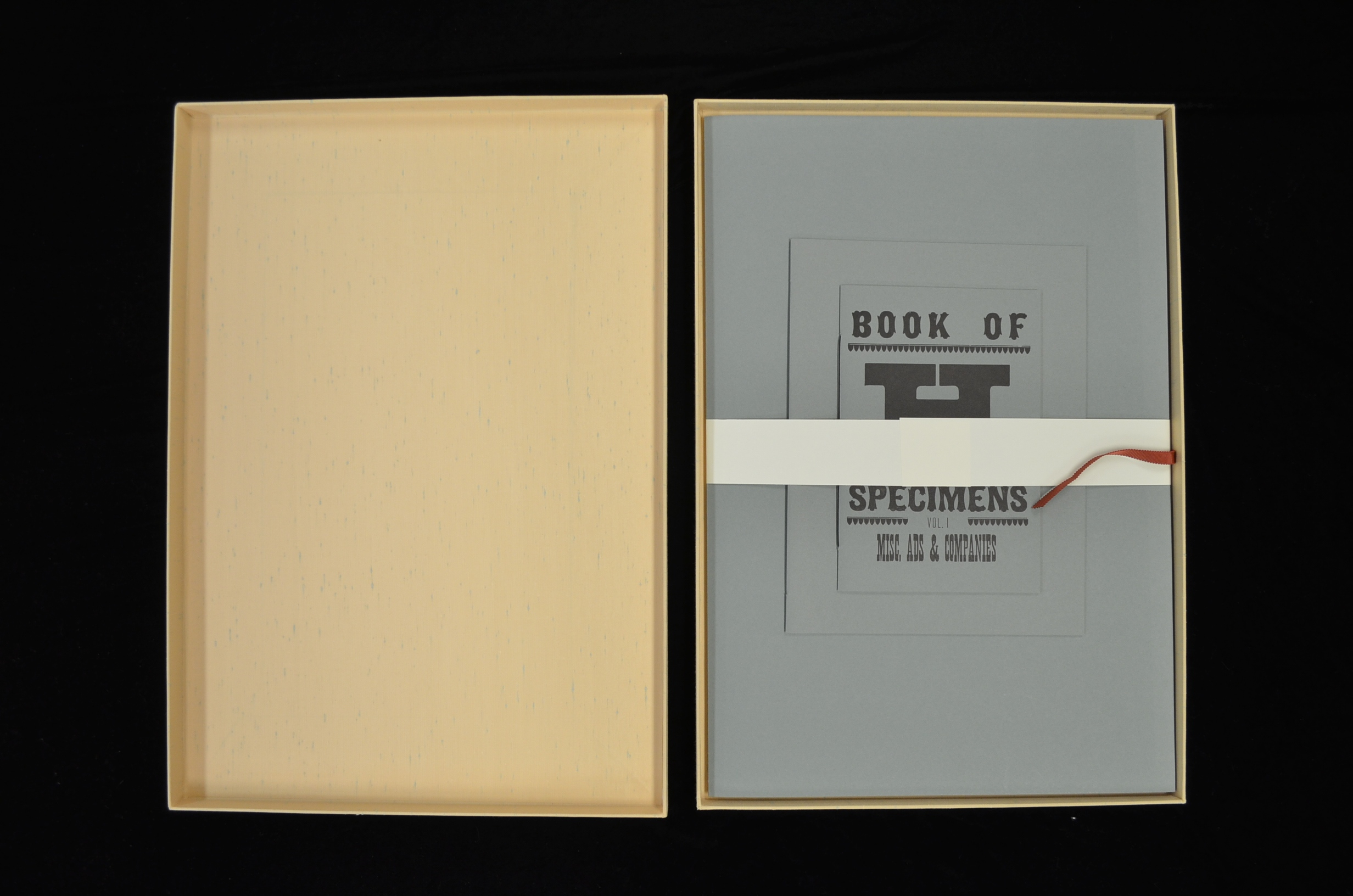 Book of Hamilton Wood Type & Printing Museum Specimens: Vol. 1-3
2014 | hand-bound, letterpress (limited edition of 5)